hofe mobile version your smartphone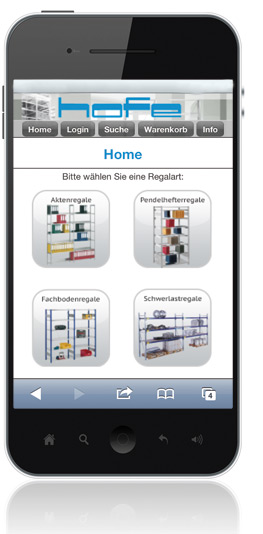 Use our mobile version for smartphones and tablets.
How to get fast and easy and mobile for your desired shelf.
Suitable for iPhone, iPad, Android Smartphones and Android Tablets.

So you can easily and quickly get to the shelves as standard Filing Cabinets, Shelving, hanging files and shelving heavy duty shelving.

The intelligent menu guidance makes a laborious searching in tables superfluous, and can thus be optimally served by the road.

Simply enter m.hofe24.de in the Internet browser on your Smartphons / tablet and you'll be taken to the mobile version.